Anton Tscherne: Can you please tell us your name?
Interviewee: Li Qiang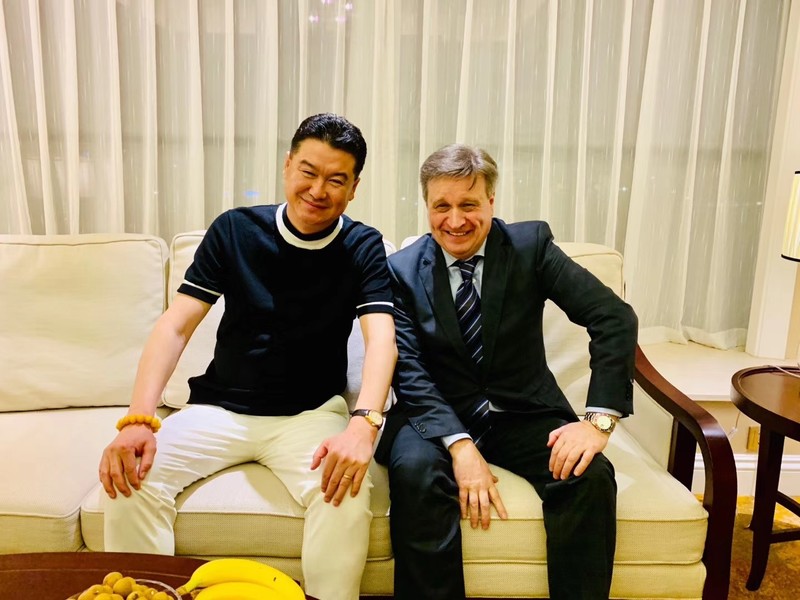 Anton Tscherne: What is the name of your company? And what position do you hold in the company?
Interviewee: Founder of Li Qiang 365
Li Qiang 365 is a web-based learning platform developed by the founder of Mr. Qiang.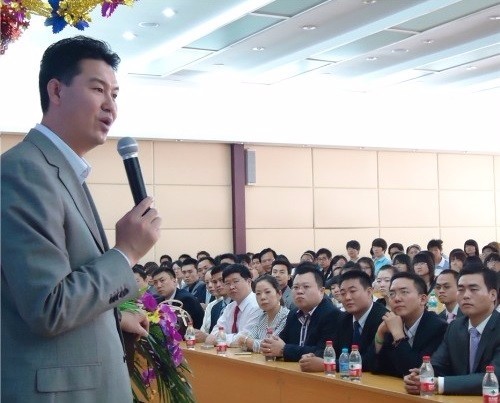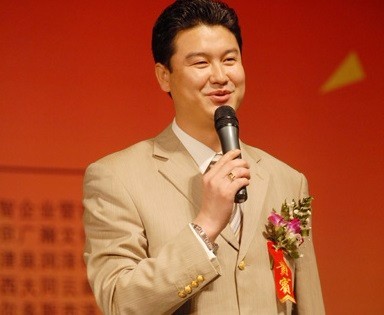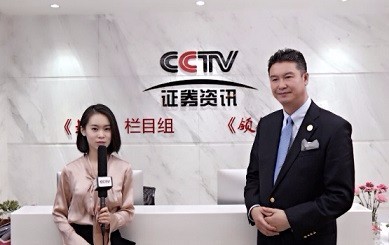 Chairman of Beijing Bo Rui Si Yuan Network Technology Co., Ltd
Chairman of Beijing Ju Si Enterprise Management Consulting Co., Ltd
Chairman of Beijing Enterprise Management and Training Institute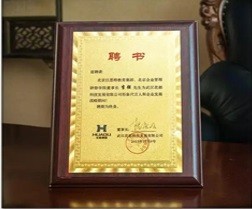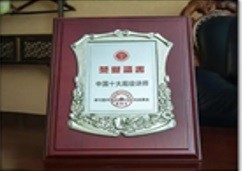 Anton Tscherne: Which year was the company founded? Is there anything worth saying about the development process?
Interviewee: Li Qiang, March 2001
The first person in China's intellectual education
Li Qiang 365 Mall logistics Warehousing Center! This is 365 strength and charm! Look forward to our July No. 14-16 Mall Launch! Li Qiang 365, life more exciting! Serve the people and be responsible for the society! Li Qiang 365 people forge ahead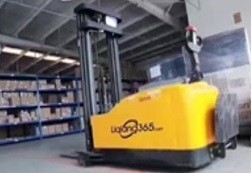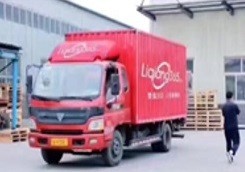 Just look at these friends and know what will happen in the future! Chinese martial arts champion, poet, love Wine Fort Chairman Jiangquan Yong, the famous host, the State Council government subsidy expert, the Peking University economics Bo Tu after Xu Haojan, the Chinese famous brand master Li Guangdou teacher, this is our Li Qiang 365 's founding shareholder and the partner!

The US branch of Bo Rui Si
Li Qiang 365 embarked on the international arena, the Chinese culture spread to the world, let the world hear the voice of the Chinese people, let the world know my greatness of Chinese people!
New set sail together brilliant, concentric with force, create success
Focus on Li Qiang's 365 shareholder strategic objective meeting-new strategy, new starting point, new thinking Mr. Lee, with 365 team members overseas international company team training team for the future strategic development direction of the 365, strategic deployment!
Conference announces deep Strategic Project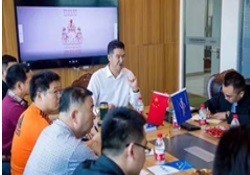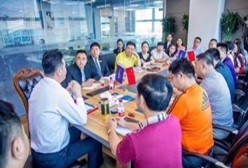 Please look at the video, if it is your child !!! Children set the wrong example, the wrong outlook on life and values have no morals! No accomplishment! Every day the children pay to study! What did they learn? I [Tears] [Tears] [tears] [] Each of us, for the life of money is important, but the education of children is more important! Every Li Qiang 365 people should be for posterity, for the quality to spread
If you do not have "Hui root", you must learn to "will follow." Rather than temporarily succeeding on a successful platform, do not temporarily succeed on a platform that is doomed to failure. It is better to follow the people who understand, and not follow the confused people to understand. It is better to be poor in a rich friend, and not to be rich in a poor friend for the time being.
Choose the wisdom of the teacher life, choose the platform to achieve life, the choice of friends affect life!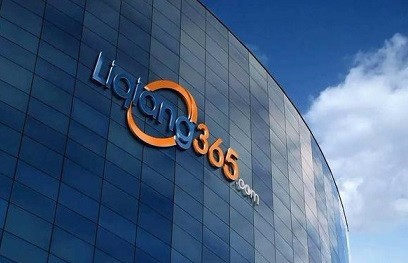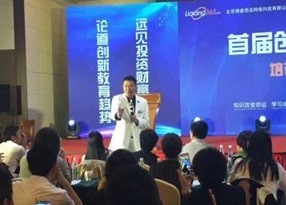 "Li Qiang 365 14th session of the Internet + Wealth Investment Forum" after 14 sessions biennium full! This is what kind of magic, this is how the legend! "Li Qiang 365" has helped tens of thousands of people love learning, every day to learn to grow!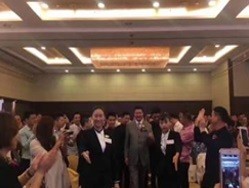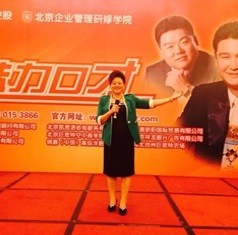 Rose] in the spring of March season, two stars famous star famous teacher meet Beijing, in the golf course of unrestrained swing, discuss the 2017 years of great Shan plan, two respected instructors together will be a sensational effect quickly detonated fans just blew up Beijing, congratulations two mentor Mentor success
Li Qiang has 21 years of professional training career, published 103 sets of educational CD-ROM, in the major airports, high-speed rail, 10 best-selling selling, more than 500 TV channels broadcast teacher's course
Now the teacher's entrance fee is up to 400,000/day
Teachers are not only excellent educators, but also entrepreneurs, entrepreneurs
The teacher is the chairman of the Beijing Giant think Enterprise Management Consulting Co., Ltd. for 16 years
Li Qiang is also a practical entrepreneur, has been or is operating enterprises have:
Beijing Wan Xiang Long Commerce Technology Co., Ltd.
Kam Mu (China) Senior Tailor Customization Center
Hong Kong Sun International Trading Co., Ltd
Beijing Xianglong Zhenxing Advertising Co., Ltd.
And many other entity enterprises
Anton Tscherne: Talk about why you're in the business now, what's the story?
Interviewee: Mr. Li Qiang
Li Qiang has his own university-Beijing Business Management Institute is a 4 A-class school
Awarded the title of "excellent educator" by Beijing Municipal Education Commission in 2015
Li Qiang won the second "Cambridge World outstanding Chinese List" Enterprise education and training in the field of outstanding Chinese, this award I would like to explain to you that in one area, the Chinese people all over the world only send a
Mr. Li Qiang is a lifelong strategic advisor to the Austrian group, a corporate advisor to the group, a consultant to Baoli Group, a side corporate mentor, and a mentor to nearly thousands of companies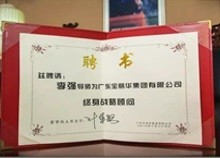 The teacher is a great entrepreneur and educator who says he does what he says. Li Qiang 365 is the teacher 21 years of classic courses, training the essence of career training, the real sense of life enrichment.
Anton Tscherne: Please tell us your company's development status and development direction or goal?
Interviewee: Li Qiang 365 is a web-based learning platform developed by the founder of Mr. Qiang. Mr. Li Qiang is the chairman of Beijing Ju Si Management consulting Co., Ltd., chairman of Beijing Enterprise Management Institute, China's top ten outstanding lecturers; Brand China industry annual figures; China's top ten public welfare educators; Senior lecturer, Tsinghua University; Famous lecturer in Chinese enterprise management training; One of the eight famous teachers in China management training; CCTV, Cetv, CNR and other column speakers; Invited lecturer in the Training network; Senior Advisor of the Expert advisory panel of China Business Report; Chief education Advisor of Shanxi New Jin Business alliance; Secretary-General of China International Association of Chinese Merchants; Vice-editor of China Business and industry magazine; Won the "second Cambridge World outstanding Chinese List" Enterprise education and training in the field of outstanding Chinese title.
Li Qiang, China's top ten outstanding Lecturer in 2007; Gingstedt Education Group board chairman; Tsinghua University-Senior lecturer, executive dean of Beijing Business School, special guest lecturer in front-line lectures, senior advisor to the China Business Report, Senior seminar for international Management of Tsinghua University, and vice-editor of China Business and industry magazine.
Personal Quotes
You don't study, your competitor is learning! Education represents the past, learning power represents the future! This is Li Qiang's famous saying, the sea ups and downs, facing such a fierce competition era, only to improve themselves, continuous learning and progress is the source of enterprise development power!
Character Experience
2007 China Top ten outstanding lecturer; Gingstedt Education Group board Chairman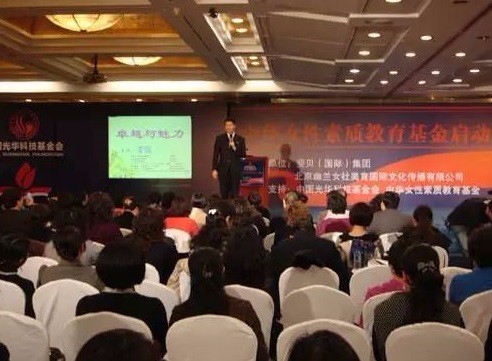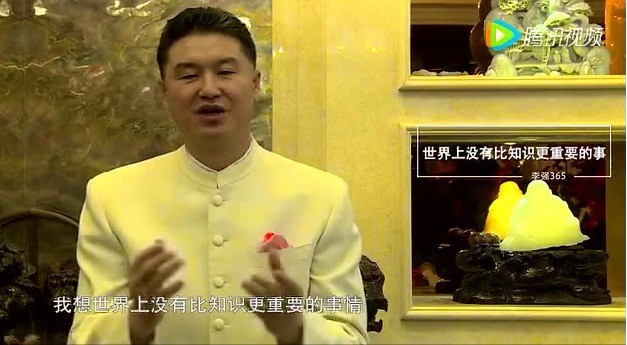 Tsinghua University-Senior lecturer in Asahi Business School;
Executive director of Beijing Business Management College;
Guest speakers at the frontier lectures
Guest lecturer with training network
Senior Advisor of the Expert advisory panel of China Business Report;
Visiting Professor of Senior seminar of Tsinghua University International managing director;
Secretary-General of China International Association of Chinese Merchants;
Deputy editor-in-chief of China Industry and Commerce magazine;
Anton Tscherne: What is your company's main product or service? What competitive advantage does it have in the market?
Interviewee: Mr. Li Qiang
Areas of Expertise
Strategic management, Enterprise development Strategy, strategic planning , life plan, Brand marketing
Course Introduction/li Qiang 365 editor
"Staff Spirit"
--10 rules of enterprise employees from excellent to excellent
Nobility: young, civilized manners
Be aggressive, enthusiastic, optimistic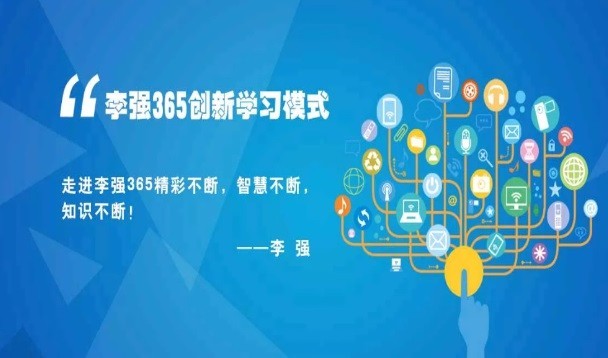 Pursuit: Humble and studious, the peak of eternal climbing
Dedication: Willing to give, informal
Example: lead by example, never Tuirang
Collaboration: solidarity, mutual love and self-confidence: bold innovation, positive expression
Execution: Take responsibility, go all out
Attribution: Public, Enterprise as home
Saving: Cost control pays attention to detail
Project Introduction/Li Qiang 365 editor
Li Qiang 365 is a combination of mobile Internet innovation Learning mode, through the mobile phone download app, a large number of learning video, 6 minutes a day, learning about enterprise management, marketing, branding, strategy, team and personal growth and other related business management knowledge, known as entrepreneurs learning Vitamins. The advent of the mobile internet era has brought great changes to our lives and studies. How do we learn, learn, and learn in this fragmented age? Now "Li Qiang 365" eight Learning plate learning system it across the country, into Japan, Indonesia, Malaysia, the United States, Britain, France and other parts of the world, as long as there are Chinese, have micro-letter, love learning places will have "Li Qiang 365" existence.
Project Sponsor/Li Qiang 365 editor
"Li Qiang 365" founder of Mr. Qiang, Ms. Zhang Yuzing, search Mall founder Wang Feng, Bo Rui think far chief operating officer technical Big coffee ng Mr. Ms. Chen, the founder of the Chinese brand strategy expert, Mr. Ningsau, the senior mentor of the packaging planning industry, Mr. Tan Zhiwen, chairman of the middle-thickness group, Mr. Dong Xianbin, president of the middle-thickness group, Ms. Li No, 0 cost Marketing founder Mr. Li Yutung, Career Guide "business world" Producer Li Xiaolou, Ms. Li and so on together to explore the internet mode of Li Qiang 365 project detailed planning, while the "Li Qiang 365" future development trends and prospects!
Learning System/Li Qiang 365 editor
Committed to build China's first Internet learning platform, by China's famous training mentor Li Qiang with the Internet Elite team to create. Aimed at using the least funds, the most convenient time, the forefront of information dissemination of knowledge and education, to help members learn and grow!
Learn a little every day, a little progress every day, just a dollar a day!
Knowledge changes the fate of future generations "Li Qiang 365" communist Chinese Dream
Course Incentive/Li Qiang 365 editor
1. Training 3 Instructor Rewards: Domestic luxury travel and 3000 student points (domestic Travel + five-star hotels +3000 Scholarships +3000 Equity points)
2.2. Training 9 Instructor awards or 3 domestic tour: Overseas Luxury Tour + 9000 student points (overseas Travel + five-star Hotel +9000 equity points)
Course Profile/Li Qiang 365 editor
Li Qiang 365 is a video software, can play on-line Mr. Qiang's 20 years of professional training career in the enterprise accumulation of the essence and life of the truth of the sentiment, and we share for the eight major plates;
1. Management Plate
2. Marketing Plate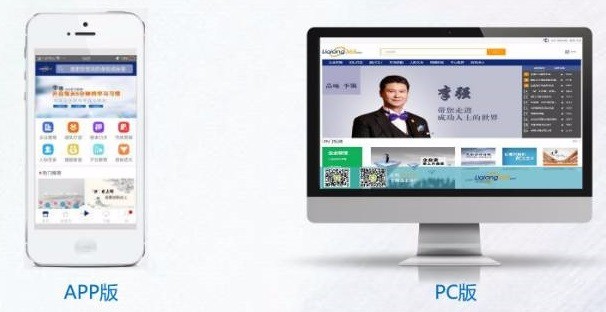 3. Eloquence Plate
4. Marriage and family
5. Team Building
6. Personal Growth
7. Interpersonal relationship
8. Education for children.
"Li Qiang 365" learning system combined with mobile Internet mode, open 6 minutes a day of learning habits, is about to set off a mobile internet innovation learning new strength. In this public entrepreneurship, the era of innovation, everyone wants to become a guest, Li Qiang teacher also sincerely warned entrepreneurs, today's creators and rivers and lakes, like the swordsman, on the river, bloody, perhaps fame, become a generation ambitious, but also may become martyrs! In any way, our founders should have a entrepreneurial spirit, but do not make unnecessary sacrifices. "Li Qiang 365" is known as the entrepreneur to learn the vitamins, so that knowledge to change our life width and depth!
Course Mode/Li Qiang 365 editor
Li Qiang 365 video software for learning and sharing the corresponding wealth model, disclaimer: China's three-level distribution is recognized by the state of the business model, the software to share friends and purchase, the first level you can get 150 yuan of the share of funds, the second level you can get 50 of the share of funds, the third level you can get a $50 share of the funds.
Grade Distinction
Suppose you are a---recommendation friend B to participate in Li Qiang 365, you will get 150 yuan to share the funds, and B is your first level, B then recommended C to join Li Qiang 365, you will receive 100 yuan share funds, in this C for your two level.
Member class
The first approach to personal performance without considering the two-level bonuses, three-level bonuses: individual level of membership to 6 people-number of personal level members--assistant lecturer 216 People--the number of individual-level members of the domestic tour to reach 1944 people--the second way to study abroad development team form is as follows: You develop 6 people to join Li Qiang 365 learning to become a customer When there are 6 of them on your side, there is an assistant lecturer. When you have 6 assistant lecturers below, you become a lecturer. When there are 3 lecturers underneath, there is a domestic tour plus 3000 of the original equity points plus 3000 yuan scholarships and luxury hotel accommodation when you have 3 domestic tour or 9 lecturers, there are overseas travel and 9000 of original equity points plus luxurious accommodation
Register and recharge and share/li Qiang 365 edit
Apple users
1. Registration
2. Recharge
3. Share
First, the iphone user is going to search the App store for "Li Qiang 365" to install the app.
Android users
1, click on Friends to share the registration link, fill in the phone number and password, complete registration.
2, through the application of PO, Millet application store, 360 mobile phone assistants and other app platform download "Li Qiang $number" app for installation
3. After the successful registration, the renewal fee becomes the VIP member
4 Share us, share the invitation code with our customers and friends
7.10 Beijing news conference officially on line!!
Anton Tscherne: Does the company have an official website? Please tell us the Web site or more about the way your company is on the Internet.
Interviewee: Mr. Li Qiang's website:
http://weibo.com/lqjst?is_hot=1
Customer Service Tel: 010-62303127