Anton: Today we are visiting the new factory of a very popular company in Jiaxing China. They recently moved their factory from the countryside into the city.
The company produces modern Chinese furniture using high quality wood and craftsmen.
I am happy to introduce Mrs. Zhang who is the sales manager of the company called Zhejiang Zenglin Wood Company. Thank you for inviting us to do this interview in your new factory.
Mrs. Zhang: You are welcome
Anton: Today, Mrs Zhang will show us some new furniture designs and give us the details.
First we have this beautiful reclining chair. Can you please tell us about it. Can you tell me the kind of wood it is and what is the length?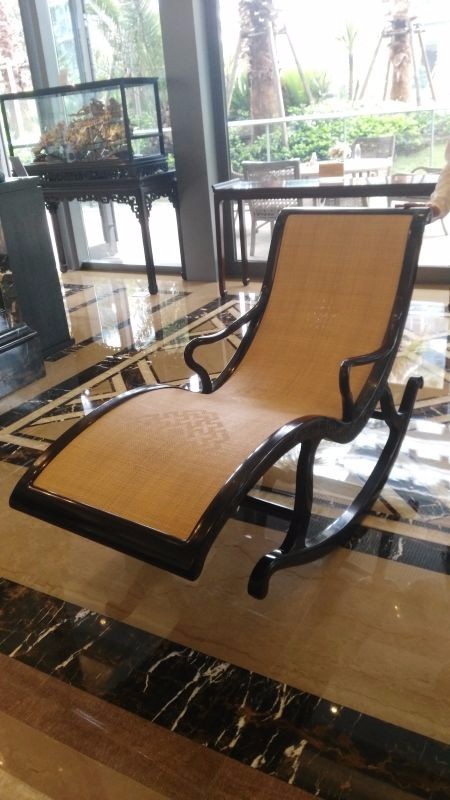 Mrs. Zhang: The wood used is called red wood. It has an elegant color.
- The back material is rattan
- The size is 1.8 meters long
- It has a very smooth design and is comfortable to sit in.
- It is also hand made
Anton: now let us look at the another chair
Mrs. Zhang: The material is also redwood.
- It looks elegant and sleek.
- The color is darker brown
- It has a very minimal design. The new modern buyers in Europe and America love minimal design.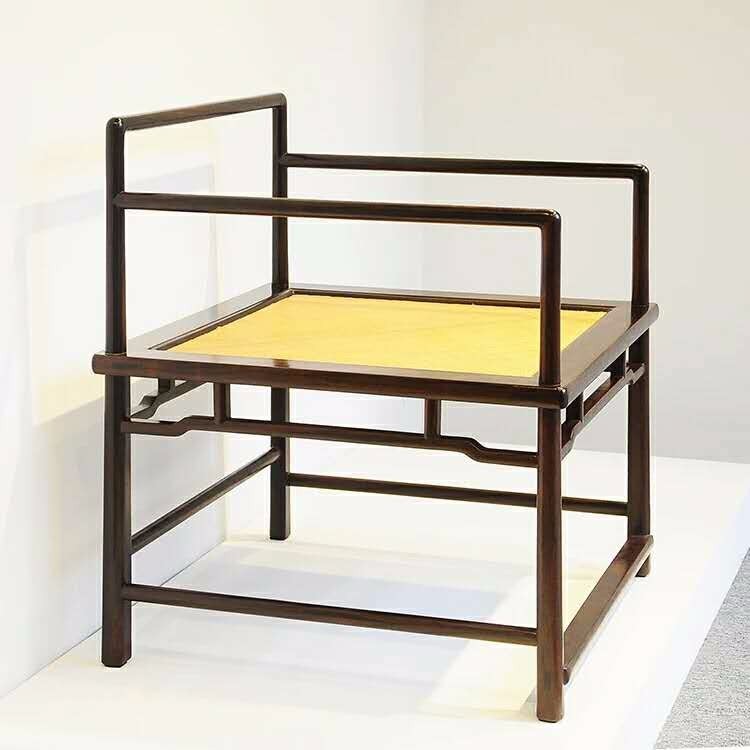 Anton: Now lets look at chairs that look a little more like traditional Chinese chairs
Mrs. Zhang: These chairs have a little different shape. The back of the chairs are higher.
- the wood used is also red wood
- The color is more lighter brown color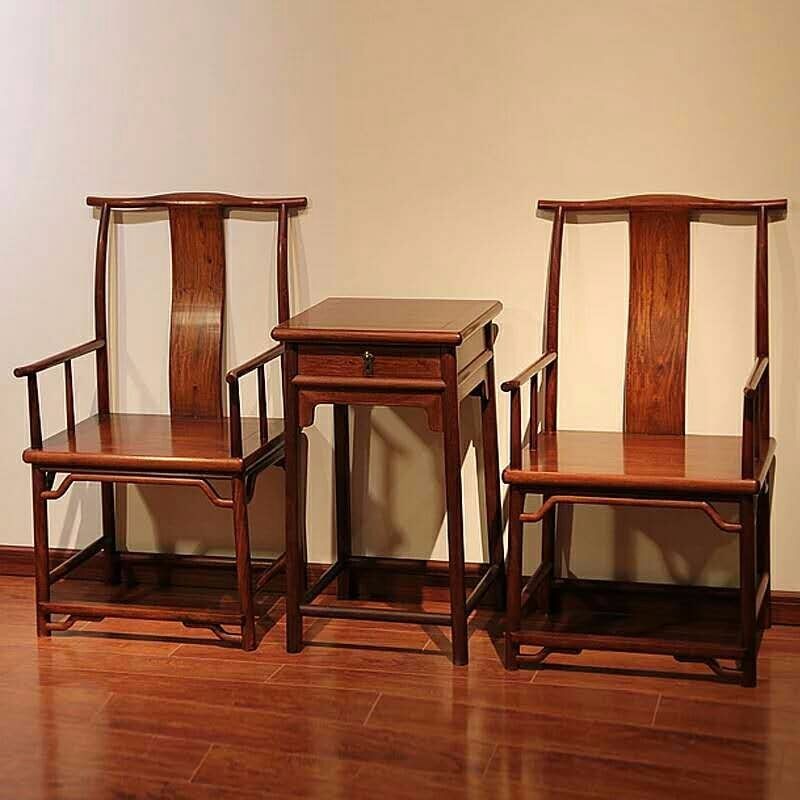 Anton: I have seen chairs like this in Germany being used as decoration in rooms?
Mrs.Zhang: Yes, many foreign buyers buy our furniture and use them as decoration. They put them in a living room or hallway.
Anton: Now can you tell us about the small table?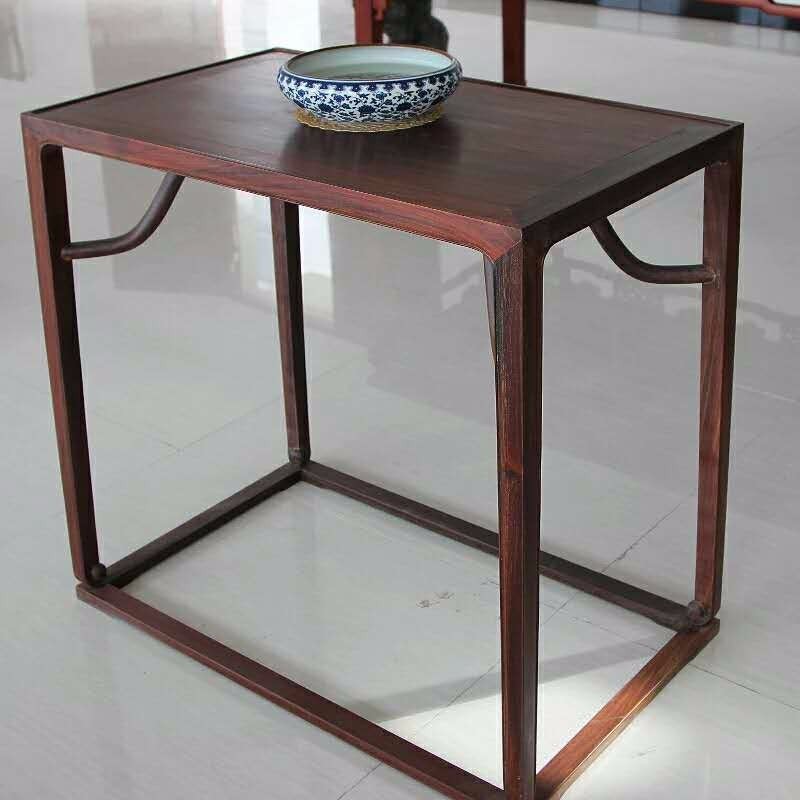 Mrs. Zhang: The small table is loved by both our Chinese and foreign buyers. The small table can be used to place a vase or sculptor on.
Anton: Can you discuss the quality measures you use when making the furniture?
Mrs. Zhang: Every piece of furniture is made by hand by skilled craftsman. They take much pride in their skills. Our quality starts with the selection of the best available red wood. Then we use special old techniques to attach the different sections of the furniture. We do not use nails or glue.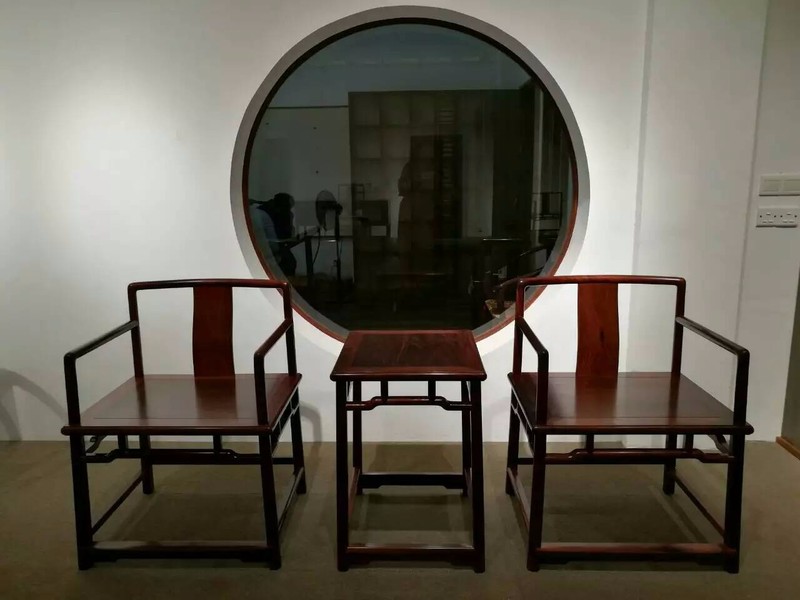 Anton: You have a beautiful showroom. It is the nicest furniture showroom that I have seen in China.
Could you tell me when you opened this showroom and how many pieces of furniture are here?
Mrs. Zhang: The showroom opened in 2016. It is about 200 square meters big. We used much marble on the floor and walls. We have now about 20 pieces of furniture in the showroom
Anton: Now can you please tell us how customers can order the furniture?
Mrs. Zhang: They can send me an email at: yoyo82823@163.com
The customers should just tell me in their email which furniture they like and how many pieces.
I will then send you the price, payment terms and shipping details.
Anton: If you are on a buyer from USA or Europe and are visiting Shanghai just take a train from the Shanghai main train station (Honqiao) and buy a train ticket to Jiaxing. Jiaxing is just 35 minutes from Shanghai and then you can visit her showroom in Jiaxing.
I highly recommend the handmade furniture made by your company to all potential Chinese and foreign buyers.
Mrs. Zhang: Thank you!