Anton Tscherne: Can you please tell us your name?
Interviewee: Fang Yuliang
Anton Tscherne: What is the name of your company?
Interviewee: Zhejiang Hongxin Technology Co., Ltd
Anton Tscherne : you hold what position in the company?
Interviewee: The Deputy
Anton Tscherne : About how many employees are in the company?
Interviewee: 17 people
Anton Tscherne: In which city is the company located in? What is the address of the company?
Interviewee: 13/f, Lung Cheung, Nanhu District, Jiaxing City, Room 1321
Anton Tscherne : In which year was the company founded? Can you talk about its history?
Interviewee: The company was founded in 2016.06.28.
Zhejiang Hongxin Technology, Ltd is dedicated to the maca plant including product development, processing and marketing of modern enterprises.
Zhejiang Hongxin Technology, Ltd main products include maca wine and maca tea.
We have close cooperation with Zhejiang Provincial Academy of agricultural sciences, regarding purification, development of common maca products, production, study and research. This combination will sustain steady growth in the company's future and continue to produce more robust products.
"Detection in cooperation with Zhejiang Provincial Academy of agricultural sciences developed ⋅ portrait"
The Zhejiang Provincial Academy of agricultural sciences was established in 1911 and is directly under Zhejiang Provincial Government and is an integrated pure public welfare agricultural research institutions. It mainly undertakes applied basic research in agriculture, high-tech application and development studies in the science and agricultural services.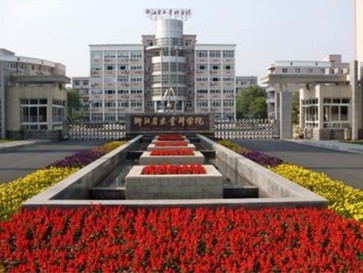 In 2016 Hongxin Biotech and Zhejiang Province agricultural Academy of Sciences reached cooperation relationship for the common development of a Maca wine class and Maca health tea related products. A sequence of using Xinjiang dates, and Ningxia medlar, and Buddhist Zen tea the raw materials were joined. In the development process full consideration of human with herbs of absorption and health needs for nutrition ratio. Hongxin Biotech was born for health lovers and provides quality of pure natural Maca products.
Anton Tscherne: Please tell us about your company's development situation and development direction or goal?
Interviewee: Zhejiang Hongxin Biotech Limited is a company committed to the maca plant, product development, processing and marketing of modern enterprises.
Zhejiang hongxin technology, Ltd mainly products include maca wine, maca tea.
Our "Production base is in Luzhou city"
We use the old cellar of the Tang dynasty in Sichuan (Group) limited in the heart of Golden Triangle area Chinese liquor in Luzhou City. It has an area of more than 400 acres, with the original wine cellar of more than 1000 square. It has 10 automatic product filling lines with an annual production of bottled wines of more than 20,000 tons. It also acts as a wine production and sales center for cross-industry groups. Under the brand "Tang dynasty" cellar series it adopts multiple-grains production. It does not producedty mouth. It has been well received by the majority of the masses and has 17 sales branches or offices for national development.
Hongxin Biotech uses the maca which grows at 3510 Meter in the mountain. Maca and modern science and technology, combined to produce "Tang dynasty" laojiao liquor series fusion. Macas health value is released in full in liquor, after drinking in humans to: improve balance of pituitary hormone secretion, improve sleep quality, improve the blood circulation and relieve menopausal symptoms.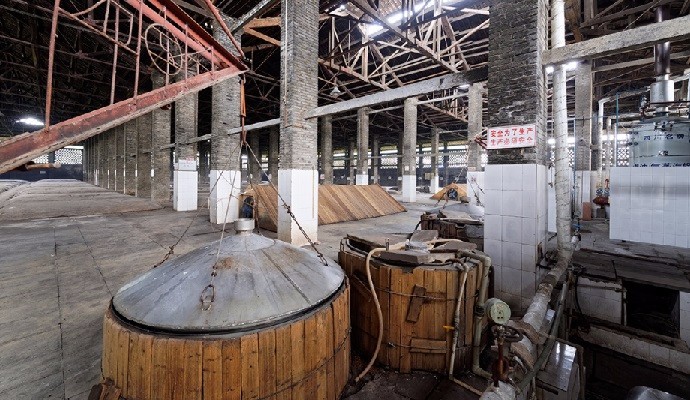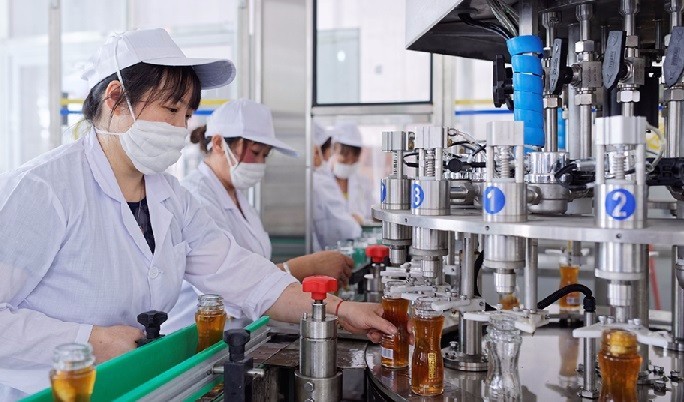 Anton Tscherne: Can you talk about why you are in this industry? What is your story?
Interviewee: Three one zero • NG redefine quality maca new standards
From Peru to China, the maca has be unveiled as a kind of new resources food. After going through a frenzied speculation and rumor period there is now calm in speaking about, "plant viagra". However, high quality maca regulates hormone levels in the body and has real business value.
Changes in high altitude determines the taste and quality of maca. The Sun temperature, ice and water, quality maca get hard to find and you need patience to wait, this is the magic of maca as a health product.
In Yunnan, the mountains above 2800 meters above sea level are the maca plant area. By using the Zhejiang Academy of Agricultural Sciences test, La Meili snow mountain at 3510 meters altitude of maca made in protein content than 14% than Peru maca high around 4%, maca amide and mocart dilute concentrations reached a premium standard absorption rate of up to 98.9%.
At 3510 meters there will be a redefining of the maca industries and maca new quality standards in the field of derivatives!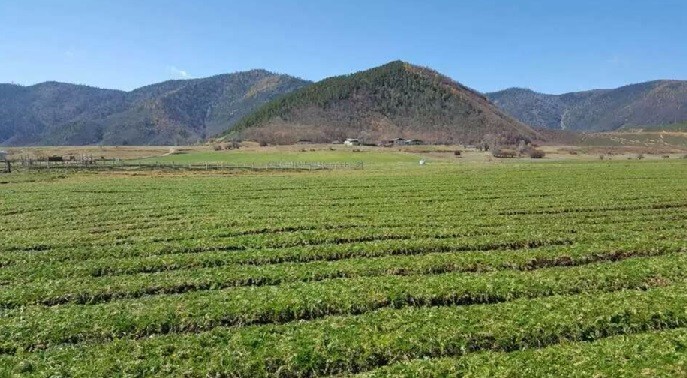 "Planting base ⋅ follow most traditional natural growth"
Hongxin Biological uses a snow mountain with 1000 acres in Shangri-La maca seed breeding seed, seedling and normative planting base. Thanks to 3510 meters height and Alpine PH5.0 acidic original sand loam, Hongxin maca's high altitude organic growing never needs chemical fertilizers and pesticides, for maca to follow their natural growth patterns. The accumulation of sun light, translates into its unique high nutrients.
There is also a base with natural drying yard. The maca nuts are dried 60 days long with maca amide, maca Ene, Glucosinolates and other major active substance. This allows it to retain macas real flavor.
Anton Tscherne: What is your company's product or service? What is a competitive advantage in the market?
Interviewee: We offer an entire maca selection
Every quality maca nuts growing from snowy mountains takes a long and rigorous journey to become a wine .
276 days of sun and freezing. 3510 meters in Alpine mountains, and 60 natural drying days. Then 90 day alcohol brewed of sorghum, whole maca see spacetime under comprehensive life of active substances to be released in full ... ...
Fashion Series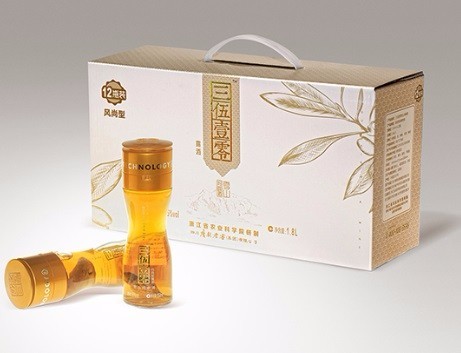 Alcohol content: 35% vol
Bottle design inspired by the symbol of the dumbbells fitness, and strength, party or drink anytime, anywhere full of power.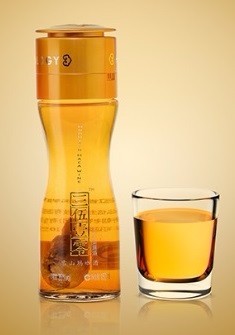 Privilege type
Alcohol content: 42%vol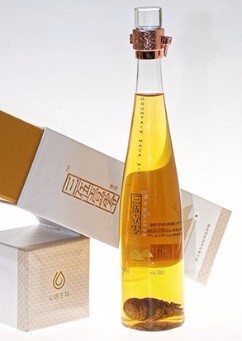 Designed for collection and hosted, whole maca permanently retained in the bottle, has become a beautiful, nice memory.

Anton Tscherne: Is it a normal phenomenon that the wine has a little sediment?
Interviewee: 3510 is a single maca maca wine made from soaked and adding to the wine, Hami, Xinjiang, jujube and lycium barbarum. Some settling is normal and is safe for consumption.
Anton Tscherne: Is it o.k. to drink wine once a day for health?
Interviewee: Under normal circumstances, men day 2 – 42 women 1-22, actual situation according to their individual capacity for liquor shall prevail. Like drinking 3510 maca everyday wine within 1-2 week, fatigue obviously eliminated, improve sleep quality, enhancement of personal energy. Long-term drinking of maca will improve human immunity, regulate hormone secretion, helps life depending on required individuals to absorb ability.
Anton Tscherne: Is drinking maca wine good for women?
Interviewee: Maca has a regulating hormone, anti-aging effect. Women drinking can improve menstrual disorder, dizziness, heart palpitations, loose skin, body fatigue and other conditions.
Anton Tscherne : Does your company have an official Web site? Please tell our Web site.

Interviewee: www.hongxin3510.com
Anton Tscherne : If someone wants to know more about you and your company, how can they contact you?
Respondents: Zhejiang Hongxin Technology, Ltd
Qingfeng Road, Jiaxing, Zhejiang Longxiang mansion, 1407th 13F (Wanda Plaza)