Anton Tscherne: Could you please tell us your name?
Interviewee: Zhang Shaohua
Anton Tscherne: What is the name of the company that you work for?
Interviewee: Jingdezhen Hong Yi Cultural Communication Co., Ltd.
Anton Tscherne: What is your position in the company?
Interviewee: I am the president.
Anton Tscherne: About how many employees are there in the company?
Interviewee:126
Anton Tscherne: In which city is the company located in? What is the address of the company?
Interviewee: Baoji temple of Fuliang county,Jingdezhen city,Jiangxi province.
Anton Tscherne: In which year was the company founded?
Interviewee: 2010
Anton Tscherne: Please talk about why you currently are doing this work? What is the story?
Interviewee: When i was a child, I like Chinese Kongfu very much. And I have studied Kongfu in Shaolin temple in Henan province. I became a Buddhist later and was determined to preach Buddhism ever since.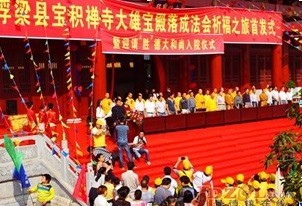 Anton Tscherne: Your company produces beautiful ceramic and porcelain vases. Please describe some of the vases you produce and explain how many steps are required to produce these vases?
Interviewee: Each product requires more than 10 steps.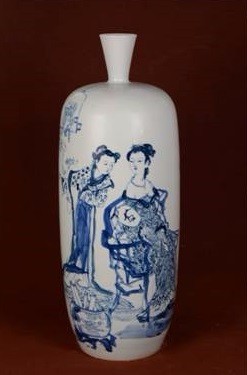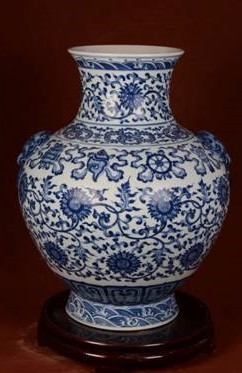 Anton Tscherne: Jingdezhen is in northeastern Jiangxi province. Jingdezhen is called the porcelain capital of China. It has 1700 year history of producing porcelain. What is special about Jingdezhen?
Interviewee: The blue and white porcelain is famous all over the world. And the tea of Fuliang is very popular all over the China.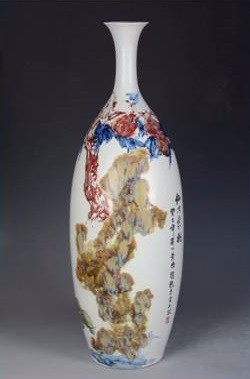 Anton: I hear you are also working on another project. You have a very large personal collection of antique Chinese porcelain vases. I believe you have over 10,000 pieces which make it China's largest private collection of porcelain.
Could you please describe a few of the special porcelain vases? From what Chinese dynasty and year were they made?
Interviewee: Yes, it is true. I have collected many exquisite porcelain vases which were made in Song dynasty and Qing dynasty. The pictures on the vases are magnificent.
Anton: I heard that you may be planning an porcelain exhibition in the United States with some of your vases. Could you tell us about your plans?
Interviewee: We are planning to show about 100 porcelain vases in museums, galleries and World Trade Centers in New York, Florida and Washington state to promote the special culture of Porcelain and Jingdezhen city.
This will also give the Americans an opportunity to learn more about beautiful Jingdezhen and its attractions like the Buddhist temple that was restored, the ceramic museum, the China porcelain garden, Yaoli scenic area, lotus pond and Sanbao village created by the world famous ceramic artist Jackson Li.
Anton: Could you briefly tell us about your temple project in Jingdezhen? Could you speak about the temples history?
Interviewee: Baoji temple has more than 1100 years of history. We rebuilt the temple 3 years ago. A famous monk named Foyi(1032—1098) has been living here for several years.
Anton: I hear there is a very old stone tablet at the temple. How old is this tablet and what is its meaning?
Interviewee: Yes. There is an inscription on the tablet which was written by emperor Yongzheng. It is 292 years old.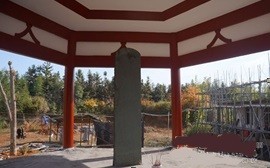 Anton: You also built a hotel near the temple. How many rooms does it have?
Interviewee: About 100 rooms.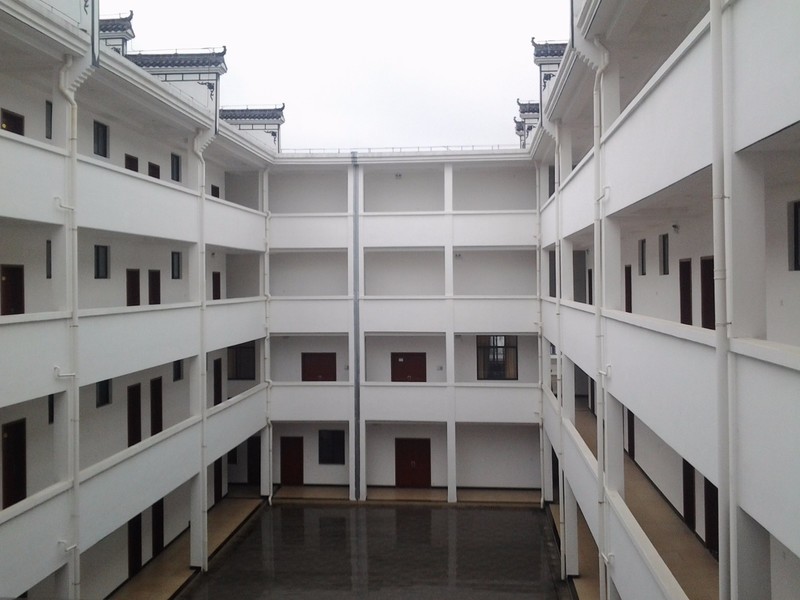 Anton Tscherne:Many people in the town have told me that you are very good at Tai Chi. How many years have you been doing Tai Chi and why do you like it?
Interviewee: I've been practicing Tai Chi for ten years. Practicing Tai Chi can calm down your heart and make your body more healthier.
Anton Tscherne: Does the company have an official website? Please tell us your Web site address or where we can on the Internet learn more about your company.
Interviewee: Yes. The website of our company is:
www.jdzhywh.com
Anton Tscherne: You have a video on the internet of the Jingdezhen temple. Could you please tell us the link to see the online video and other videos you have?
Interviewee:
http://v.youku.com/v_show/id_XMTM4MTE1NTkyOA==.html