Anton: Could you please tell us your name?
Interviewee: Zhang Flew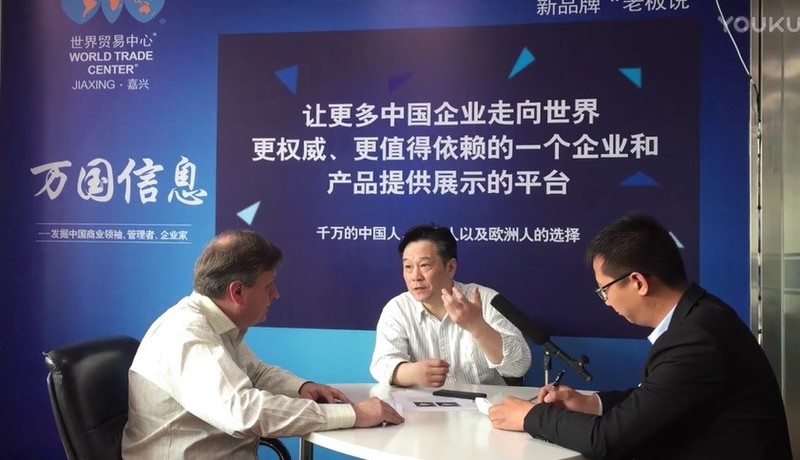 Anton: What position do you have in the company?
Interviewee: Filmmaker
Anton:Which city is the company located in?
Interviewee:Jiaxing Nanhu District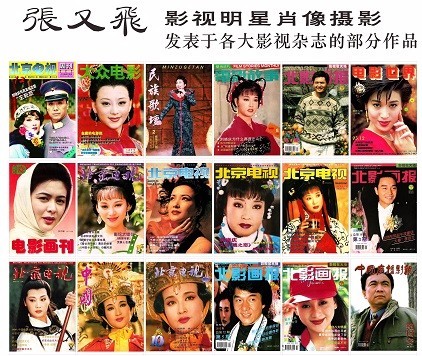 Anton: You have done film star portrait photography and television star photos for a few years? Can you discuss some of your history?
Interviewee: Zhang flew movie star portraits photography exhibition begins at the city library. Famous film artist Jean Gaowa has attended the exhibition.
Liu Xiaoqing, Zhang Yimou, Chow Yun-fat, Maggie Cheung ......The display featured works and portrait works of 110 film and television artists. My company Zhang Flew has been engaged in the film and television working for more than 30 years, he not only has been the actor and has been the director, in "Big Dye house", "Big Honest official", "Crotalaria Sessiliflora Also Had Spring", "Lets Life Sunny" and other in the TV serials once played the related role, in movie "Hope", "Seahawk Fought Police" as both the actor and deputy director the status. "Xie Yaohuan" that as dramatic team picture photographer 1994 to 2006, opened Zhang Flew to participate in Liu Xiaoqing to have acted the leading role in "Wu Zetian" that Siqin Gaowa acts the leading role, as well as "Chinggis Khan", "Palace of Desire" and other photographies of film and television plays, have left behind a precious image of large quantities of Chinese film and television artist. When the Chinese movie is born the 110th anniversary, stemming from the respect and deep love of movie, opens to fly from about ten thousand negatives to select the portrait works of 110 film and television artists to demonstrate.
Anton: talk about why you now, what story?
Interviewee: Zhang Flew
and Zhang Flew stars portraits photography exhibition Jean gaowa come to jiaxing join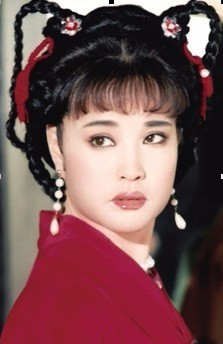 And Zhang Flew film stars portraits photography exhibition Jean Gaowa come to Jiaxing to join Liu in the appearance of Wu Zetian. "This photo of Liu Xiaoqing was too classic, seen in many places, turned out to be the man! "" So many stars took photos and shot so well, this man really bad! "Yesterday, the Library Exhibition Hall in jiaxing city, packed with Zezechengzan visitors. 110 film star portrait photography in turn displaces, people stop and watch. We call "the man", is the author of the work--Director, actor, painter and photographer and fly.
Will has been continued to 30th of stars charm shadow--Zhang and fly television star portrait photography works exhibition, and while published of stars charm shadow--Zhang and fly television star portrait photography works set, on Zhang Flew I,, is he in television circle shooting years of work summary, is he and television star friends are friendship of witness, more is on China movie birthday 110 annual of a copies gift, he to put these results and jiaxing of fellow for share.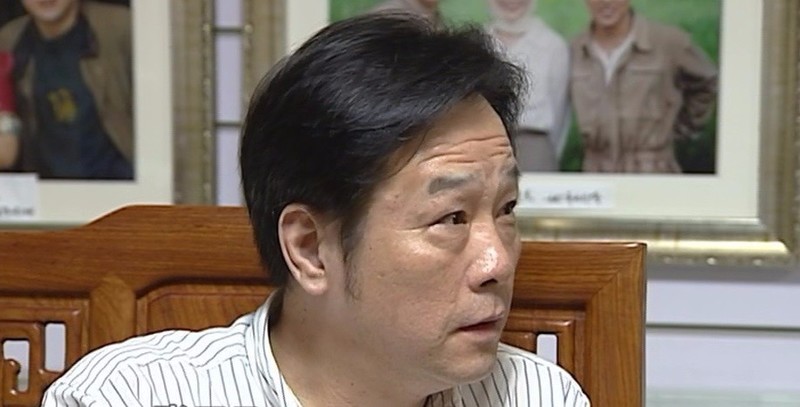 ---
Zhang Flew was born in 1961 in a military family in Jiangsu, compound he grew up in the army, childhood favorite is the movies. As soon as you hear the night movie, even too busy to eat any dinner, one hand and two buns, hand carry bamboo chair stool, rushed to the playground and raced to seats.
"It's getting dark, you saw a couple of people's Liberation Army uncle in between two telegraph poles to hang a large piece of white cloth, are on the opposite two machines. I felt the machine looks and mysterious machine rang, the film followed the rotation, the machine lights lit up, something magical happened: the big white cloth above there are a lot of people, and move ... ... Sensible only after know, such a magical thing called movies. "This was initially flew the memory" meet "movie scene. From then on, the film had accompanied him growing up. Later, for the film, he gradually began to understand the truth in life, but also because the film, he had a new understanding of the world, and the guerrillas in the fighting, and the plain, and the fires of eternal life in films such as hero, gradually affected his Outlook on life in the future.
March 1984 to February 1993, and Zhang Flew at the Arts Theatre drama actor, Nanning city, Guangxi Zhuang Autonomous Region, 10 years, he acted in stage plays and dramas, also participated in the movie suspect blood-differentiation of tracing and the assassination of Wang Jingwei and the fire and TV series and the trials and tribulations of the Lurker Southeast, guerrillas in Northern Guangxi and other film and television work performed and shot.
In 1993, flew to Beijing, are joining the dye, and the official and the wild lily also has spring, old town and other TV shows and movies filmed.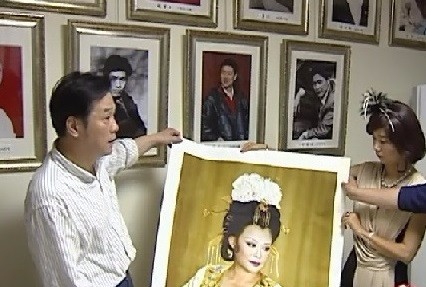 Anton: Please tell us about your company's development situation and development direction or goal?
Interviewee:
His works are witness of Chinese film
Fly works, should be in that Liu Wu's appearance. In fact, behind it there is a period of twists and turns.
It turned out that Liu was initially refused to shoot, because she is the photographer. But boot about half a month later, she saw a fly to Baoguo Chen photos, suddenly fell in love with, so not only would have him shot, but also very fit. At that time, the Empress Wu crew stills were taken by flying, started him with all newspapers and magazines.
From April 1994 to May 2006, photo and Zhang Flew to photographer and pictorial photographers, such as identity, took part in the large TV series starring Liu xiaoqing Wu Zetian and the fire of the Epang Palace, under the run, starring Jean Gaowa of the Xieyaohuan, as well as large TV series Genghis Khan and the Daming Palace of the word such as film and television drama film. Meanwhile, dozens of domestic and foreign film and television publishing nearly thousands of pieces of photographic works.
In addition to taking portraits for actors and directors in cooperation, and fly at the Beijing Film Studio BFA illustrated for several years as a photojournalist, he can use as an actor and interviewed celebrities free exchange. After so many years, these portraits of movie stars photographs are precious, both these filmmakers, as well as testimony of Chinese film.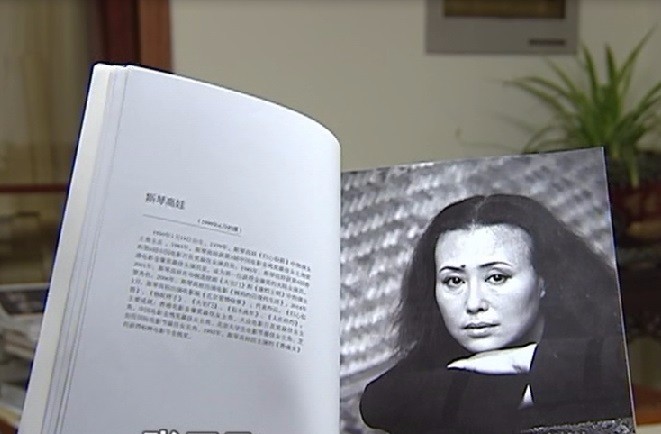 "When editing photographs and photography, my heart is heavy, because some old film artists and film-makers have left us, dedicated to photography and photography to express deep concern. "Fly said, every time I see Fu Biao, Leslie Cheung, pictures of Xie Jin's deceased friends, his heart will be filled with emotion.

Starring in jiaxing rice dumplings for the movie
Working in film and television for more than 30 years of time, out of reverence and love for film, and fly to the old movies he admired artists and worked with his movie star friends left a precious image. Recently, he was chosen from nearly the negative out of the 110 artists portraits, and after two months of day and night of film negatives scanning and repair of miscellaneous hard work, "and today finally had a chance to show them, and love films in particular our friends to share homemade movies, is the greatest joy of my life. "
Then again why would the exhibition Office in jiaxing? Many people may not know, in fact, jiaxing, and fly has now settled in the us, is the city's leisure and friends enthusiasm to keep him. Of course, photography is still flying and important part of life, in his Studio, "Juni", in his bedroom ... ... In short, in every corner of his life, work, full of his own works, full of artistic atmosphere.
And fly more than origin and jiaxing. Last year, he acted in the dumplings as a theme in jiaxing, in jiaxing and full movies of the Royal taste. In the film, played xiaozhongshi and fly wants to operate a lifetime of "Royal" to the son to take care of, but 4 sons to hotel succession battle. Later, 4 brothers and recognize this weakness from the fray, in the end, father's education, "Royal" was icing on the cake they kept, and understand what real affection and happiness. In this exhibition, the film also rolling in the Royal, jiaxing, makes people feel at home.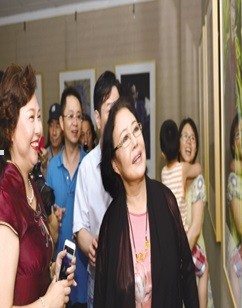 Jean Gaowa Exhibition

Jean Gaowa: Zhang Flew is my good brother

The exhibition, many insiders are to fly to join distinguished during the opening ceremony, perhaps most striking is undoubtedly the famous film artist, Jean gaowa appeared. Not only that, but Jean gaowa for the Phantom--and fly the stars made a sequence of movie star portraits photography collection. It is understood that the harp gaowa is currently filming in Huairou district in Beijing, in order to jiaxing and fly, she took leave of the cast.
And Zhang Flew and Jean Gaowa have known each other for nearly 20 years. In the eyes of Jean Gaowa, and fly the character and reputation are very good, and this is acknowledged in the movie, so he worked with the star and his friends, with his own unique vision land camera. "People have integrity, works must be like this. "Jean Gaowa said that look and fly's portrait photography, can feel the characters in each painting are full there is a righteous, is a positive State of mind.
Jean Gaowa said, and fly is her best friend and her brother, so she continued to claim that "sister". "He gave me a call, said having a movie star photo exhibit, and coincided with us 110 anniversary of the birth of Chinese films, hopes sister to see, his hands and join in, make some suggestions and recommendations. In this regard, I am particularly pleased with. I'm thinking, usually we meet no more, all busy, I didn't think of that man do such a great thing! "From filming us now for nearly 20 years, he is honest, easy going and really, in particular their professional is dedicated to work, seriously, just like his calligraphy written in it:" life is like a play lonely spring/summer clouds the water, theatre is like life, a man fall/winter play great. "My impression is very good for flying.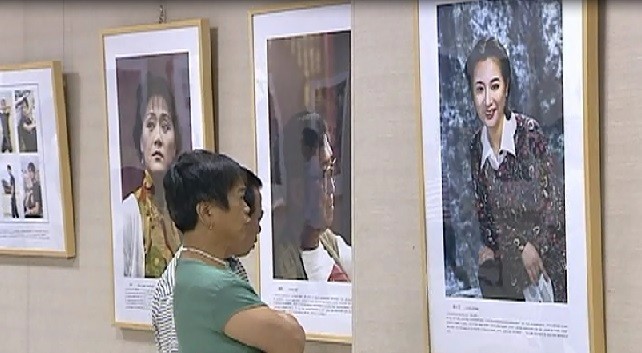 Phantom-they fly the stars movie stars portraits photography exhibition, phantom-the stars fly movie star portraits photography collection is again engaged in film and television for many years engaged in the picture summary of working photographers, both he and the movie star friends friendship good, is the gorgeous display of his love for the movies special.
And Zhang Flew is a actor, character, and reputation in television circle in everyone are think is very good of, so he can heart put and himself in with cooperation had of friends are with he himself of unique of vision all heart of income he of lens in, and, in Beijing movie studios North shadow pictorial social do photography reporter of years in, also can with as actor of mentality and was interview of Star shot son are Cheong Wan and Xpress of Exchange, this is pieces not easy of things. People have integrity, shoot out the works of the type of and see what flies portrait photography can feel each character in a painting is filled with a stream of righteousness, are full of spirit, each picture reflects the aesthetic of flew straight up, I like his work.
Here I am very happy to congratulate and Zhang Flew phantom-the stars movie stars exhibition of portrait photography and the Phantom of the Opera-the flying stars of stars collection of portrait photography for decades out of his works show all friends of favorite movies, he did a good thing for us Chinese films. This year coincides with our 110 anniversary of the birth of Chinese films, and fly film and photography can be said to be on Chinese film adds a brilliant luster. Thanks again, my brother.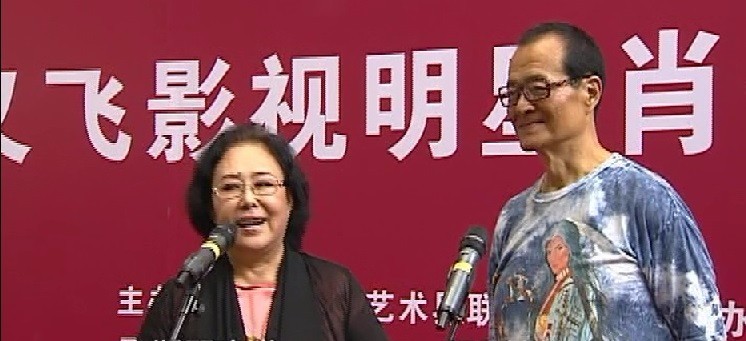 Anton: What is your competitive advantage in the market? Zhang Flew Art
Interviewee:
From March 1984 to February 1993 in Nanning, Guangxi Arts Theatre drama actor. Decade, acted in stage plays and drama more than 20 volumes. Participate in the movies of the suspected blood-differentiation of trace. the assassination of Wang Jingwei. the fire and TV series of the Lurker. of the storm Southeast. the guerrillas in Northern Guangxi, audiovisual performances and shooting nearly more than 30 volumes of a set.
In April 1997, participate in the filming of the TV series the art of war and 36 meters, Shi Huang doctor in the play.
In March 1999, to a new, horse, Thailand, Hong Kong, Australia and filmed TV series magpie fly Southeast, tour leader in the play kuangrenyuan.
In March 2001, participate in the filming of the TV series series personal cases group plays Tao Zhongren, Deputy General Manager.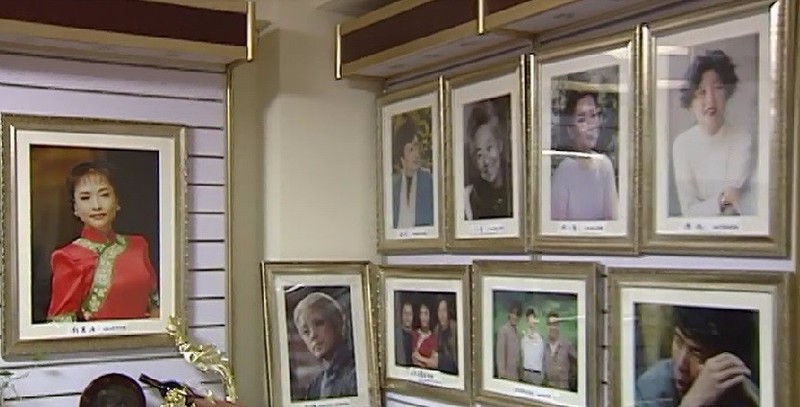 From February 2002 to August, Beijing TV station to the United States and the United Kingdom, Europe and other places large documentary filming of the share the blue sky.
In January 2003, the television series the big shot of the dye, Treasurer in the play Sun Qimeng.
In April 2004, TV show big shot of the official, the Imperial Academy in the play '. In November, filming of the TV series to create a golden age, and Gao Junya generals in the play.
From March 2005 to May participate in the drama of the thrilling life of shooting, drug Chen Changrui in the play. In December, BTV side story mini-series of the filming of the gift.
From January 2006 to February in Nanning, Guangxi-day high Studios. 40-episode TV series hotline of the Guangxi film studio shot of the night, play the hero in the play ground. In September to participate in 28 episodes of the wild lily also has the spring in a series shot Li in the play. From November to June 2007, participated in the Guangxi film studio produced the film the hope of shooting, played in the film the hope Project Office Director Chen, who also serves as Deputy Director and later Executive producer of work.
February 2009 to November 2010 to participate in the film the sea eagles men's shooting and post-production, played in the movie director and served as Deputy Director of marine.
November 2012 to December of the city will participate in the TV movie director Shen Haofang, Huang Naixuan played in the movie.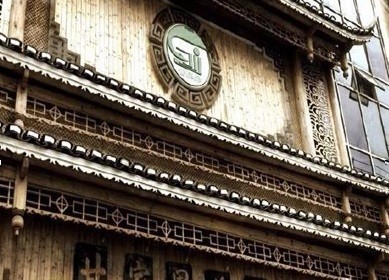 Anton: If someone wants to know more about you and your company, how can they contact you?
Interviewee: The boss said qiao Xin, the docking person of the platform, service telephone number: 13705732507